Amsterdam is the internet traffic capital of the world
(posted 2015-11-27)
These are the top 10 internet exchanges in the world exchanging the most traffic according to Packet Clearing House: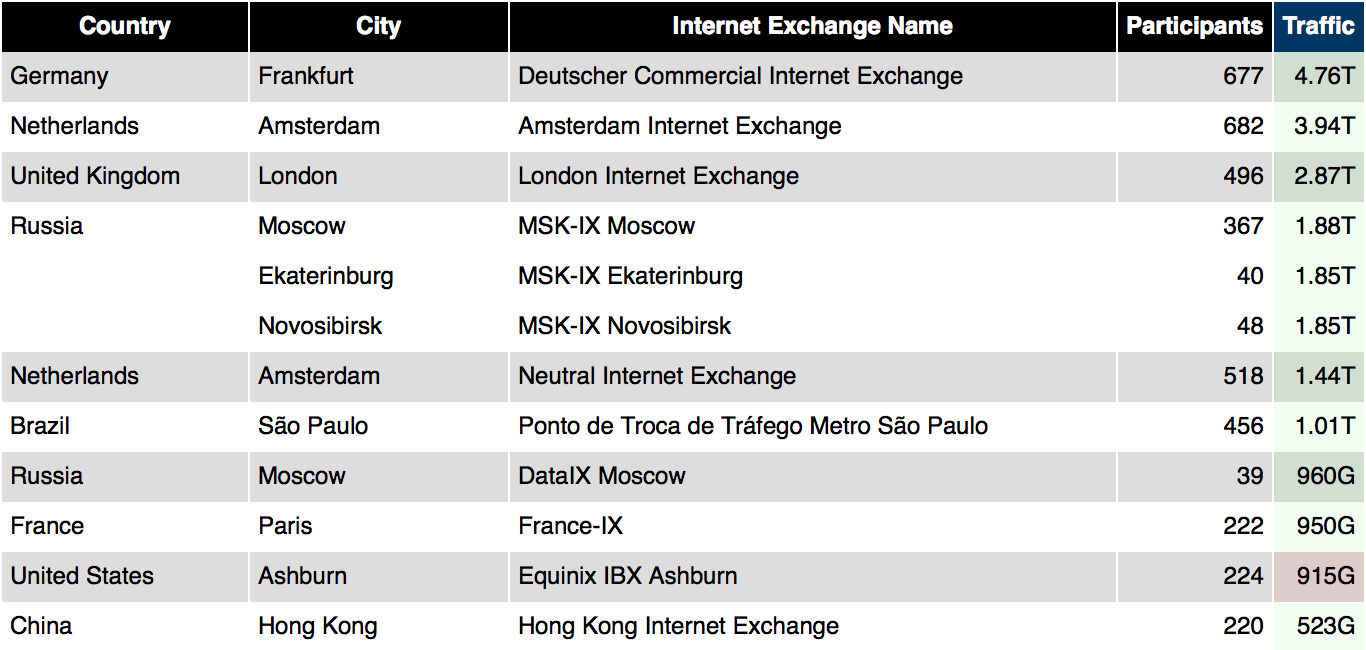 As you can see, the DE-CIX in Frankfurt is the top dog at 4.76 terabits per second peak traffic. (That's enough to transfer about a hundred HD movies or 595 gigabytes per second.) The Amsterdam Internet Exchange is second at 3.94 Tbps. But... we also have the Neutral Internet Exchange (NL-ix) in Amsterdam at 1.44 Tbps. So AMS-IX and NL-ix together make Amsterdam the city with the most internet traffic in the world at no less than 5.38 Tbps as per these statistics.
Congrats, Amsterdam!
However, not all NL-ix traffic is actually exchanged in Amsterdam, they have many locations in the Netherlands and also some in the surrounding countries. It's still entirely possible that at least 830 Gbps of that 1.44 Tbps is exchanged in Amsterdam, though.